Indian artificial jewellery including 925 Sterling Silver Jewellery by Ciero Jewels has a lot more to offer you than the mere sense of traditional chic. Styling Indian imitation jewellery with various western outfits gives a classy and elegant look. Want to discover cheap jewellery online then Ciero Jewels can be a perfect choice for you. Let's explore more on the Customized Jewellery and perfect coordinating ways for western wear.
Pairing Modern dresses with Fashion Jewellery
Western wear is an all-time choice when considering the comfort as the prime concern. It lets you feel free and yet ultra-modern and also lets you keep in touch with the trendy fashion styles. Adding the right set of jewellery can take your semblance to a next level. The wide range of Artificial Jewellery or Imitation Jewellery from Ciero Jewels is one of the most famous choices of many women and fashion lovers. If you too are fond of experimenting and blowing out the unconventional ways of creating magnificent impression in front the world, then this blog has a lot for you.
Ways to style fashion jewellery with Western wear
Statement Necklace
Statement Necklace suit best with off-shoulder dress, white shirt, and shirt. White shirts are mostly worn for official meetings, formal, and professional gatherings. At times, they may appear quite dull and don't give much of the required sparkle and charming vibe to your personality. A matching statement necklace can add great deal of beauty with the white and creamy textured shirts. A statement costume jewellery brings an elegance to your overall look in family gatherings as well.
Statement necklace chain also glam-ups the little black dress, off-shoulder dress, and evening gowns. A skirt in the form of Indo-western fashion dress will also get a sparkling touch with the addition of a beautiful statement neck-piece. The combination of Indian touch with any type of western wear always gives a spectacular look and so is the case with Indian artificial jewellery for western outfits.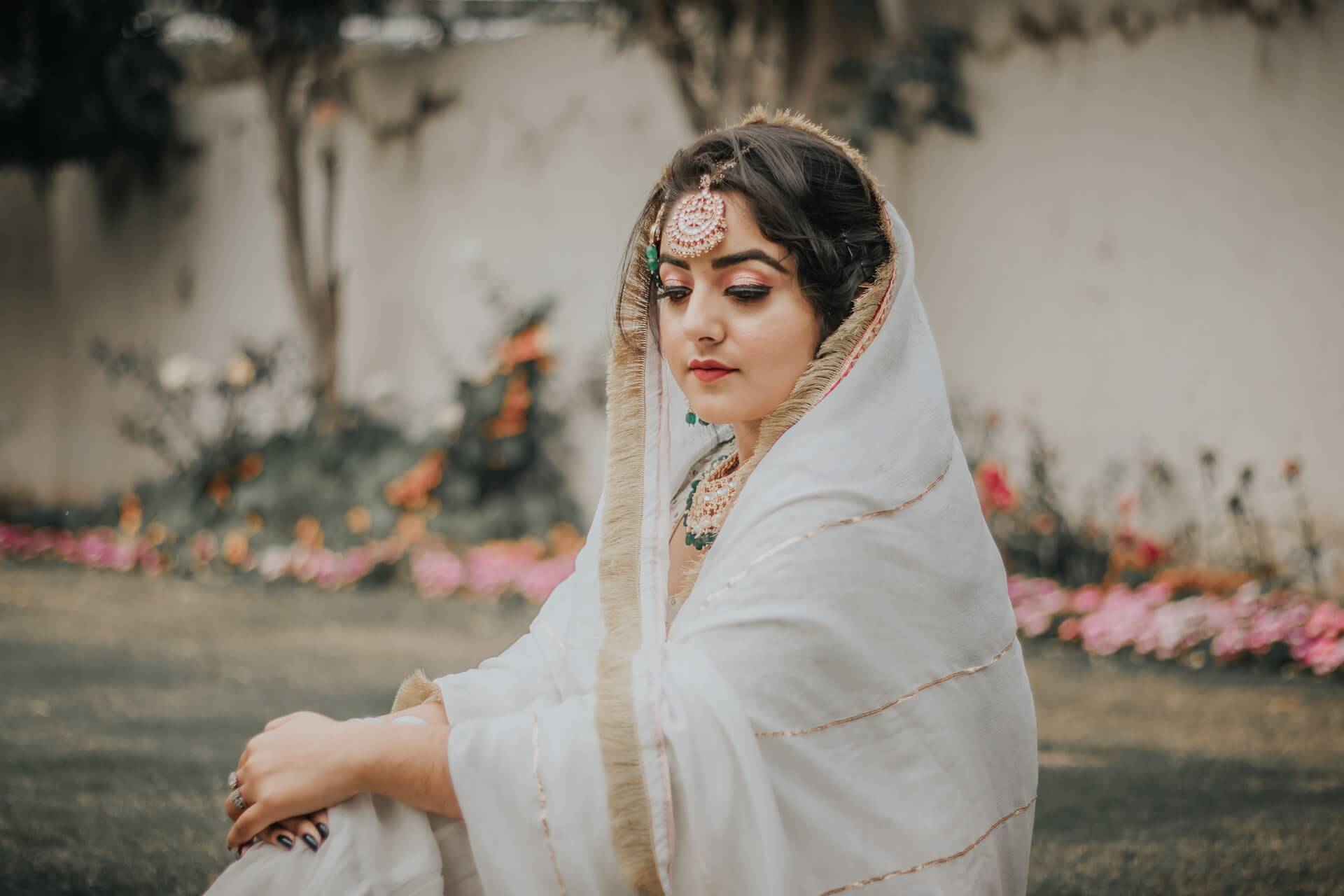 Vilandi Necklace Jewellery
Gone are the days when Vilandi neck-piece jewellery was used only for the special occasion like weddings. Now, people have started to wear it for many purposes due to the immensely stunning look provided by this jewellery. Vilandi necklace with a strapless dress or gown is a perfect combination to give that party look and flaunt your semblance at the best. Many celebrities and influences wear this jewellery in vibrant colourful patterns of varying shapes and sizes. With every type of Vilandi jewellery, you look would showcase a blend of traditional and western touch.
A coloured shirt with long skirt is known to be an evergreen indo-western costume and Vilandi necklace would surely provide it a incredible look to this outfit. If you want to skip the earrings, then Vilandi necklace combined with a dark coloured top can work as a compensating ornament.
925 Sterling Silver Jewellery
Silver is the evergreen gold, as it enthralls a unique charm and suits well with other set of metals as well. You can go either with the pure silver jewellery or oxidized jewellery, which is also a perfect substitute that comes at a cheap price range. Both of these silver jewellery types will give you a bohemian chick look along with a sheer arrant of fusion ensemble.
925 Sterling Silver Jewellery one more latest silver jewellery type that has become a favourite choice of many women who love the fusion of custom fashion jewellery with western outfits. Some people also use German silver jewellery that's come into trend after combination of Afghan ornamenting accessories such as necklace and earrings set, finger rings, and bracelets. A floral top, strappy dress, or solid coloured shrug with silver or oxidized necklaces is liked by many fashion enthusiasts. For a bohemian look, you can try a silver layered necklace with a colourful embroidered crop top and ankle length jeans. In case, you want to go with the full set of silver made jewellery such as necklace, bracelets, rings, and earrings, it would require a simple modern looking dress with jazzed up tight high-waisted trousers.
Pairing your layered silver necklace with chunky white top and pants is the best choice to go classy and stylish. The silver neck-piece that has a bohemian styled fine work can be worn with jackets and blazers over a corset.
A Pair of Jhumkis
Chaandbalis or Jhumkis are loved by every woman. The lustrous allure of these danglers is the prime reason of its popularity and inclusion with every latest trend. They can set a prefect tone with every type of outfit. Whether it's a simple outfit, a traditional wear, or formal attire, Jhumkis provide a lovely adorable look with every type of attire. They also set with the demanding patterns, right from a simplistic look to a high-class one; they can fit in every type of situation and provide the most adequate set of tone with the entire vibe. Pairing jhumkis with a shirt and printed jumpsuit, jeans, and a shrug is sufficient to flaunt a stylish look.
Combing jhumkis with a crop top and pencil skirt jeans is one of the most popular choices to get an ultra-modern look with the flavours of traditional touch. The versatility of jhumkis and adaptability with hundreds of styling options makes it a durable player in the ambit of trendy jewellery sets.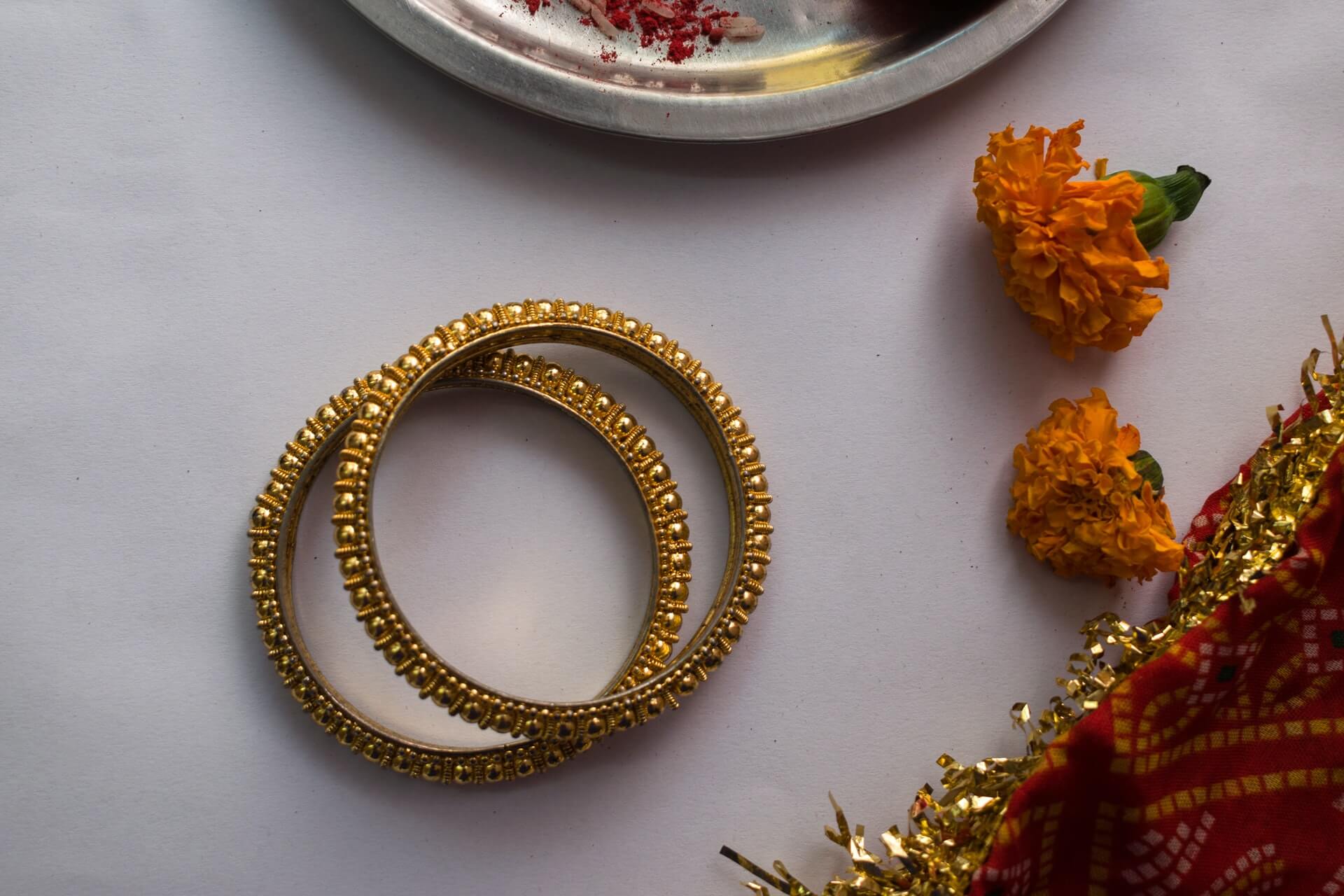 Kadas or Bracelets
Even though the centre of attraction is the face of person, yet to get a substantially radiant look, the adornments for hands are quite a crucial aspect of beautification. Kadas or layering bracelets set the reckoning spirit to every type of attire. They hold a strong ability to grab each ounce of the audience's eyesight for quite a long duration. Gold plated kadas are highly famous the sheer charming gaze they adjoin with sarees and lehangas. However, for a western outfit, combining them with a loud print and monochrome pattern outfit such as vibrant top and long-skirt will rock-on your overall appearance.