Silver is the new gold of this modern era. Silver jewellery has gained massive popularity these days due to its diversified jewellery design and range. Modern silver jewellery is the perfect combination of traditional and contemporary designs. In old days women used to wear silver jewellery symbolically but these days women are buying silver as statement jewellery and Indian fashion jewellery. There is a new form of silver that gaining pace in the jewellery market and it is 925 sterling silver. But what is sterling silver? Let's have a look.
925 Sterling Silver Jewellery
Sterling silver is an alloy made with a combination of 92.5% silver and 7.5% another alloy. Sterling silver is commonly named 925 sterling silver. Alloy is typically a mixture of two elements taken from the periodic table. In the case of sterling silver, this alloy can be copper, zinc or nickel. This silver is gaining admiration because of its flexibility to turn into zillions of designs. With pure silver, there are limited options in jewellery designs because pure silver is very soft. Adding alloy in pure silver hardens it and makes it more durable and long-lasting making them suitable for jewellery, utensils and antique silverware. 925 silver jewellery has a beautiful metallic shine. But the market is full of fake jewellery imitating the exact silver appearance so it is important to identify the original 925 sterling silver jewellery. The easiest way to identify purity is to look for hallmarks on the jewellery. Certified hallmark labels that can be seen stamped on the jewellery are 'SS', 'STG, and 'STER'. Some original 925 sterling silver jewellery is stamped as 'sterling' or '925'.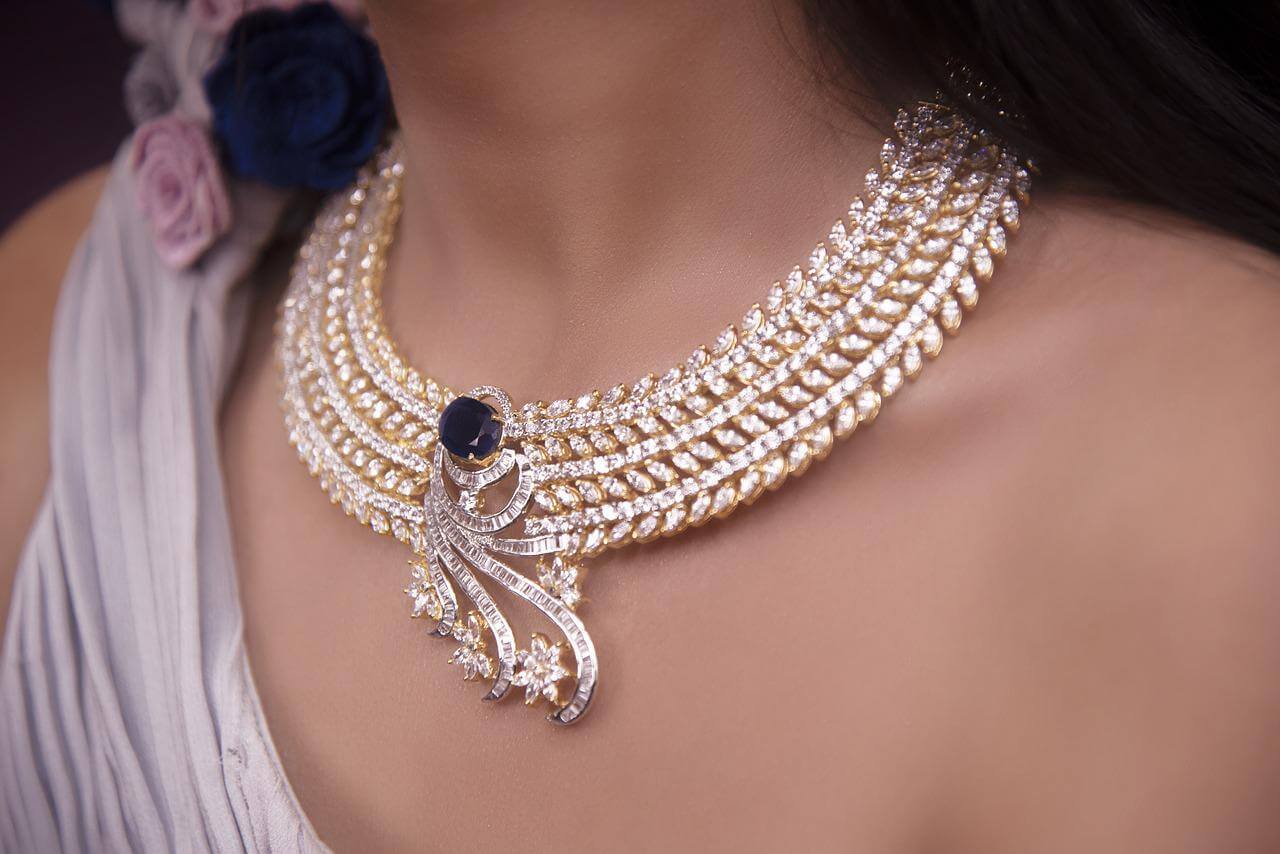 Types of 925 Silver Jewellery
With its durability and versatility, 925 silver is can be moulded in a variety of Indian fashion jewellery. These pieces of jewellery can be worn in offices, on traditional occasions and in small gatherings adding a shine and elegance to your look. Here are some of the jewellery options available in the market to choose from for every occasion:
Rings: Silver rings are one of the best Indian fashion jewellery options that go with every outfit. Silver rings come in different shapes and sizes with different motifs on them. To get a royal look you can choose a ring with a picture of a maharaja or maharani on the ring in an oval shape. There are floral designs carved on the rings. You can wear them with jeans and casual shirts, saris, and long skirts.

Pendants: There are small pendant sets available in different floral and geometrical designs. You can choose to wear a thin chain with a heavy pendant and matching earrings with a sari and dress. Diamond studded silver pendants give a classic look. It is the best option to wear jewellery in the office.

Bangles and bracelets: Stackable silver bracelets are always in trend. They will look great with long skirts, white dresses, cotton dresses, black colour dresses, casual shirts and jeans. Silver bangles are also gaining popularity these days. Being a minimalistic personality also you can wear these artistic pieces of jewellery with a classic silk sari, cotton sari or dress. Adding a shiny dazzling touch to your wrist will be sufficient to give that vintage look.

Anklets: Silver anklets are being worn by Indian women for ages as a sign of marital status. It is believed that wearing silver on your ankles prevents your body's energy from losing in the air. Single anklets in a thread or chain form are also worn by women on jeans.

Necklaces: Necklaces are versatile pieces of jewellery which give you an antique and classic look at the same time. There are different types of options available for neck pieces like choker sets, long pendant necklace sets, thin geometric necklaces, etc. And the best part is you can wear any of them with any of the traditional and modern dresses. Small necklaces give an elegant look when worn with formals.

Earrings: Earrings can be worn alone or with a necklace. Big silver danglers will give you a sense of enough, you just have to up-do your hair tied in a bun. You can pair them with a ring and bracelet also. They are best worn with off-shoulder tops/blouses, shirts and broad shoulders tops.
Sterling silver has stood the test of time and has become the metal of this modern age. Silver jewellery has become the best jewellery option to go with these days because of its durability and comparatively low prices. Silver jewellery is crafted in semi-precious stones from minimalistic pieces to maximum designs, from traditional to modern pieces.