A black dress is necessary for every women's wardrobe. Women love to style black dresses for any occasion, Black dress looks flattering on any body type, a black classic dress completes your wardrobe. Women often get worried about the jewellery that can be styled with black dresses, a perfect piece of jewellery enhances the appeal of a black dress. Artificial Jewellery has a wide range of Personalized Coordinates Jewelry that is affordable and looks classy. If you are looking for a perfect jewellery piece then here are some Coordinate Jewellery Collections that will help you to style your black dress flawlessly. Here are some ways to style your black dress perfectly.
1. According to the occasion
A black dress is a versatile piece of clothing that fits perfectly with any occasion. From casual occasion to formal meetings, black colour blends into the moment. For a casual occasion like a party, family gathering, or festive occasion, a black dress with a casual jewellery piece like a pendent set looks attractive, you can wear a pendent set together with earrings or you can style them separately. If you are styling your black outfit for formal meetings. Then you can style it with a pair of stud earrings and a watch, cz bracelet will also help you to enhance the look of your formal black dress. If you are styling your black ethenic dress for a traditional occasion then you can style it with some Indian Fashion Jewellery like heavy neckwear, or some huge ear dangles.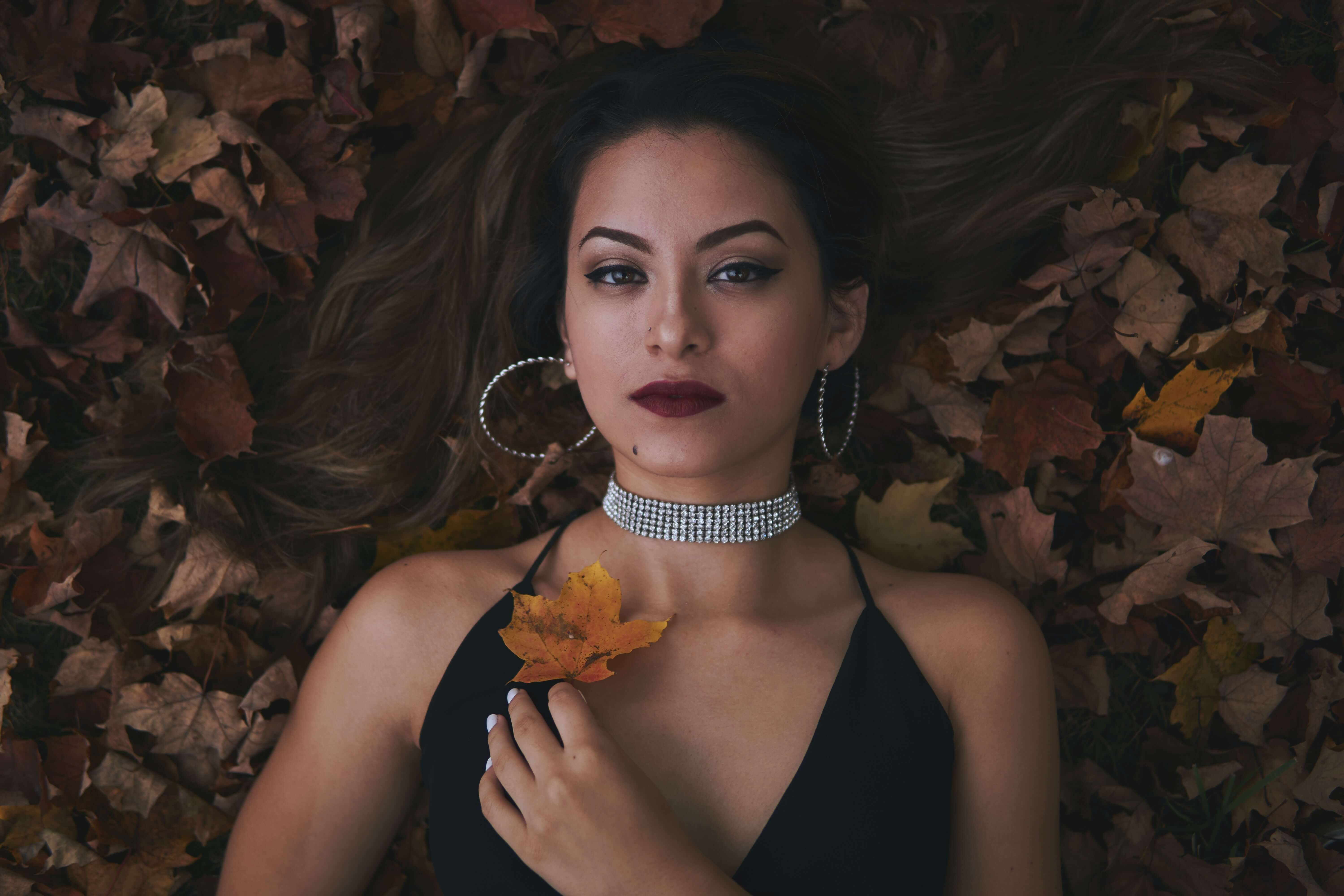 2. According to neckline
To get the most effective way to style your jewellery, always remember that you should style your jewellery according to your dress's neckline. Find out the perfectly neackwear for you that suits well with your neckline. Here are some neckline and jewellery ideas for you.
If you are choosing a turtleneck dress then a long chain with a heavy pendant will look perfect wuth your outfit it will give your neck a long appeal.

The scoop neck style looks good on women with long necks, so if you are choosing a scoop neckline for your dress then you can style your dress with shorter pendents with heavy volumes.

The square neckline looks good on women with prominent collarbones, you can style your square neckline dress with angular pendents and small matching earrings.

A black dress with a crew neckline goes very well with Bib or colour style necklace. Nut, if you are a person who is not into heavy neckwear then you can easily sryle your crew neckline dress with Heavy or dangled earrings.

The strapless dress looks beautiful on anyone, you can style a choker with a matching ear top to highlight your dress. You can also try bracelets with your dress but if you are going to wear a bracelet then avoiding your neckpiece would be a good idea.

An asymmetric necklace with matching earrings will look perfect with an off-shoulder black dress.

A halterneck style dress is more in trend these days, if you are going to wear a halterneck dress then you can style it with slim pendents close to your neckline. It will give your dress a more flattering look.

Cowl neckline black dress looks more attractive when you style it with short neck chain with a heavy pendent, you can also style it with earrings and a bracelet.

Collar style neckline is perfect for your formal wear, you can wear this style for your office meetings, id you style collar neckline with a short pendent and lightweight matching ear stud then it will gice you a very confident and impressive look.

V-neckline black dress looks more stylish when you style them with V-shaped pendents and ear dangles.

A boat neck dress looks flattering on curvy girls, if you are going to wear a boat neck style dress then you can style it with pearl chockers, they look beautiful when you style them with matching peal long earrings.

Sweetheart neckline looks great with curved blades or pendents, they also look stylish if you can style them with diamond neckwear sets.
You can find affordable Coordinate Jewellery Collections Online easily. There are many jewellery options available in Imitation Jewellery that help you to enhance the look of your black outfit and also have a wide range of jewellery that suits your budget.
3. Colourful Jewellery
If you have gotten bored with the monotonous Black dress then you can also add funky colours to it. The most interesting thing about the black outfit is that you can style it in any colour. Every colourful piece of jewellery goes well with a black outfit, so if are tired of the same old jewellery then you can add any colour of your choice to your outfit to make it more vibrant and eye-catching.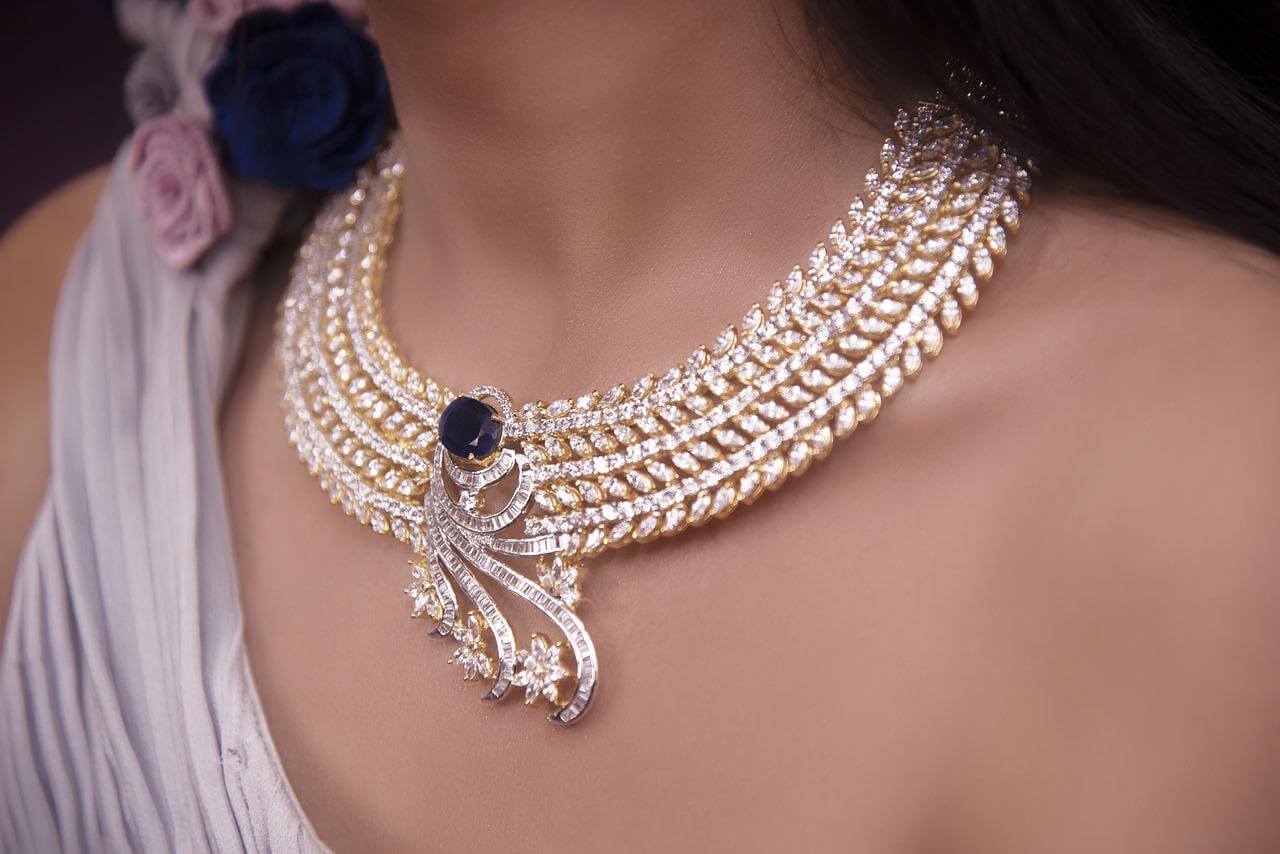 4. 925 Sterling Silver Jewellery or Silver Jewellery
Silver jewellery is a new trendsetter in the fashion jewellery industry. They are affordable and goes well with any kind of outfit of any colour. You can easily style 925 Sterling Silver Jewellery or Silver Jewellery with your black dress. If you are more into bohemian style jewellery that gives a rusty and vintage look to your outfit, then Silver jewellery is a good option for you.
5. Pearl jewellery
Pearl jewellery has an ancient relation to a black dress. Pearl jewellery has been in fashion for decades. Pick a pearl necklace and earring set to give a royal look to your black outfit.