The craze for customized jewellery is rapidly increasing among women and every fashion enthusiast. Women's fashion jewelry has always been a highly demanding focal point. Ciero Jewel offers a dynamic range of Indian Fashion Jewellery in the combination of trending styles of jewellery arriving with every new sensation. We also hold a significant portion in the segment of artificial earrings online and Imitation Jewellery online.
Hoop earrings are grabbing a huge segment of women's choice that was focused on simple accessories a few years ago. The sudden shift to loop & hoop earrings is rising because of the unique designs they contain and frequent posts by influencers highlighting their hopping jewellery collection including artificial jewellery and 925 Sterling Silver Jewellery. The most interesting part is that these earrings are quite easy to carry and come in handy in every type of occasion. The rapid transformation of ladies' choice onto buying hoop earrings has caused a storming boom in this industry. The gold-plated, stoned and circular earrings are some of the most famous choices in this category. Imitation Jewellery is also a new trendsetter that is a bit inexpensive and comes in budget limits as well.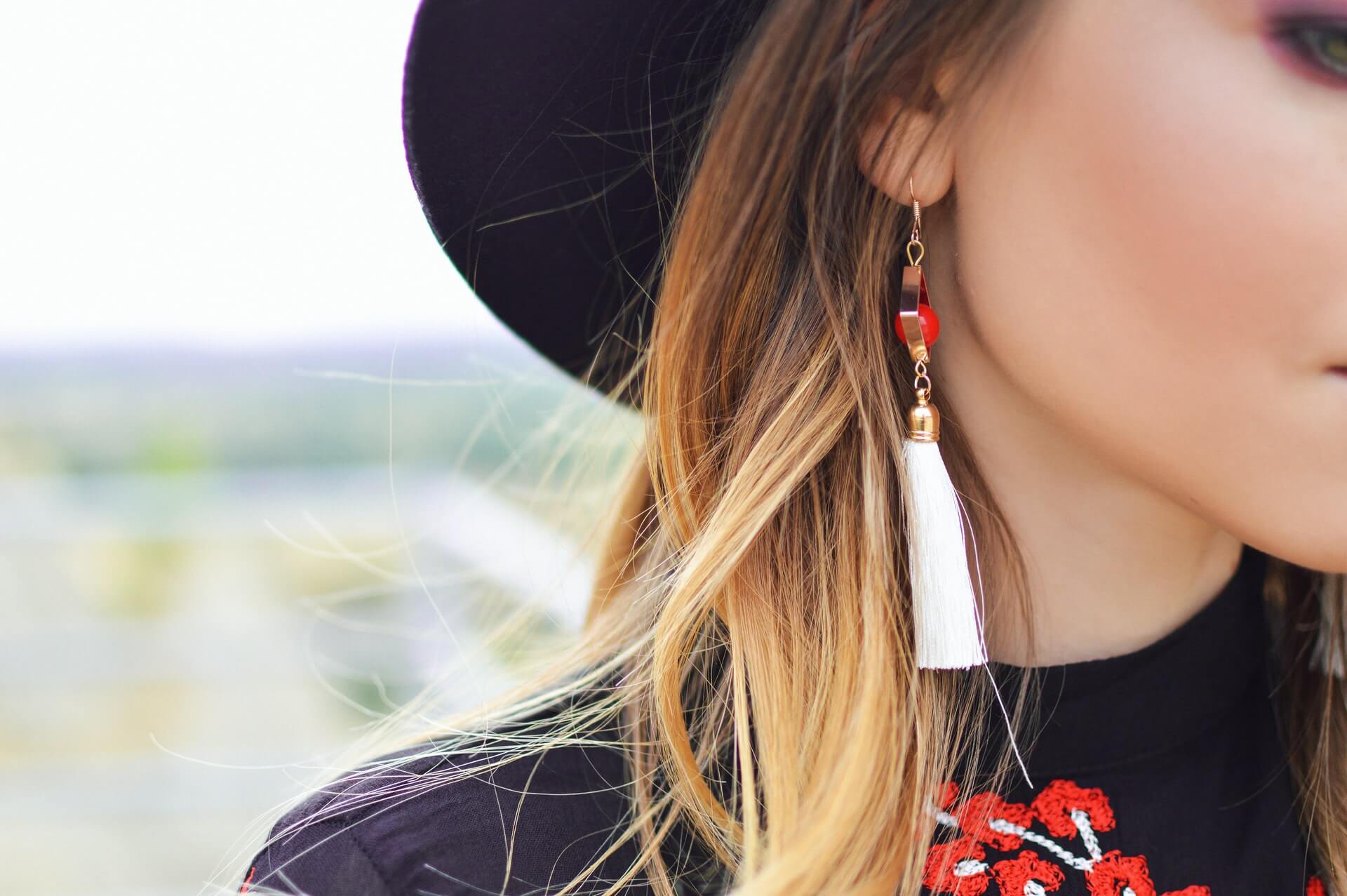 Ciero Jewel brings to you some of the most famous types under the wide range of loop and hoop earrings for women:
A perfect fit for Office Attire
Formal dressing styles or the ones suitable for office wear require a decent piece of earrings that are both popular and dignified in appearance. For working women especially those who work in an office, we offer a wholesome range of earrings. The go-to accessory gives a flair and flamboyancy without any compromise with the formal look. The hoop earrings by Ciero Jewel are the choice of many high-class working professionals. It gives you a complete look and elegance with every shine embarked upon by the spectators.
The popularity of everyday earrings is rising with an accelerating pace. People are embracing the ornamenting look in every gathering and also in day-to-day life. A simplistic touch of fashion earrings in your everyday life gives a relishing look and fills the confidence within. Add a brand new set of gold-plated, pearly and crystal-shaped hoops from the exclusive collection of Ciero Jewels.
Pearly earrings for graceful wisdom
The ear of modern glitz has so much more than the traditional forms of earrings. The unique transforming style with which you can wear pearl earrings by having a classy touch of new trends is awe-inspiring. This season, let the pearl wisdom flourish your path. The styling game of pearl earrings is a new order and a mark of pride with jewels.
Gold-plated Gleaming shine
The fashionable and fluoresce spark that you experience with gold-plated earrings is a class of its own. These gold-plated hoop earrings have been the most famous choice of women from the traditional times. The traditional look of these earrings has now entered the market with hoop earrings with gleaming beauty and shine.
All-time favourite Online designs
The wide range of hoop earrings contains every type of layout, design and matter that you can ever imagine of. You can get plethora of stylish looking, official-looking, and elegant combinations of several hoop earrings. All these design are also accessible through internet that eventually aids you form-wise decisions of buying the most suitable option for you.
The magnificent power of stones to make your day
A prefect piece of jewel can make your day. Especially, the hoop earrings have the power to work as a saviour to compensate for certain other sets of jewellery requirement. At Ciero Jewels, you can straightforwardly choose the design of your choice without having any counterthought of its suitability.
Loops of fashion and sense
To get around the heart with style and sense is a new way forward. Having understood the perfect combination of emerging trends and your own unique style, you must be willing to buy that right piece. With Ciero Jewels, you are made available with exploring the diversified range of loop earrings with suit your flair and budget. We have earrings for every specification to keep up with timeless pace as well.
Carry on with multiple loops
Be it a classy touch or trend settler piece of jewel, you are made to avail the best. Every being is unique and deserves special loops to carry the true version of their own self. The creativity embellished in multiple loops of Ciero Jewel is worth grabbing your attention. The opulent layout and minimal touch in our loops is definitely going you that astonishing look that captures every bit of limelight.
Explore the array of hoops
Jewellery is not just a piece of metal; it's a language of your inner sense and defines your perspective. So, make sure that you never compromise with your unique form. The stylist collection of hoop earrings is waiting to be dangled upon your gracing image. Make a step ahead and choose some of the most creative hoops today.
FAQs on Loop & Hoop Earrings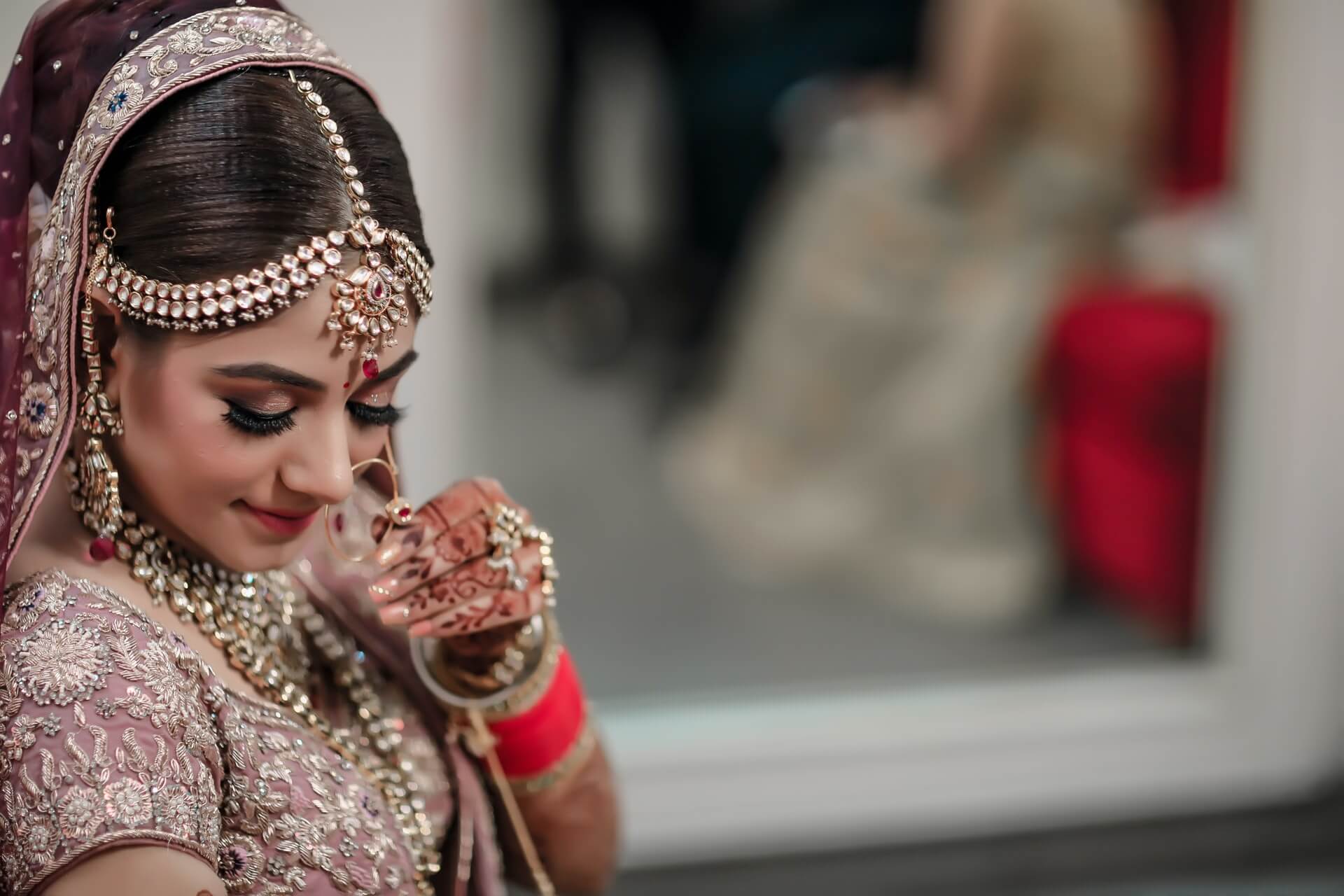 What are the types of earrings offered by Ciero Jewels?
Ciero Jewels offers a dynamic range of earrings ranging from artificial jewellery to gold-plated pieces and loop & hoop earrings to imitation pieces. You can buy any type of jewellery that fits your flair.
What is the average cost of your earrings?
The average cost of earrings offered by our premium collection of earrings depends on the type of earrings you prefer to buy. We have a variety of earrings in each of the common categories expected in an elegant jewel store. To know the exact price of earrings you need to visit our stores.
How to find the perfect earring for me?
The choice of perfect earrings is very personal and depends on your own definition of style. For some, the classy earrings are a go-to option, while some prefer to keep it flamboyant yet elegant. You also need to explore the specific details of each type of earring as to how would be the final look after contemplating with other sets of jewellery.