Wedding seasons are holding the dates and you are looking for some styling ideas to rock the wedding. Wedding days are reserved for your traditional attire, a traditional look is a must-have for traditional Indian weddings, women need to stand out at the wedding parties, so everyone is worried about their final look, at this time it is very important for you to have some traditional jewellery ideas for your wedding day. If you are looking for affordable jewellery that can help you to shine on your special day then we have some ideas for imitation jewellery in Kundan earrings jhumkas and meenakari jhumka earrings online. Jhumkas are Indian traditional earring that gives you a beautiful look when you style them with your favourite outfit. Jhumkas can be styled with ethnic, western and even Indo-western dresses. You can use jhumkas effortlessly with any kind of outfit. here are some ideas of jhumkas for you to rock this wedding season.
Traditional bell Jhumkas
If you are into the Indian look, then the traditional bell Jhumka with small maang teeka is perfect for you. The dangled jhumkas look beautiful with side braided hair or open hair. You can also add the ring to your finger. They will make your look more eye-catchy.
Jhumkas for your western outfit
You can even style your western outfit with CZ earrings jhumkas and Customized Jewellery, an asymmetrical jhumkas will help you to flaunt your beauty more attractively. It will help you to have an evening Oh-so-bright.
Huge jhumkas for ethenic look
If you are looking for a traditional ethenic look, then these patterns of jhumkas are perfect for you. You can style these jhumkas with a heavy piece of necklace and style them with your lehenga or saree. These heavy jhumkas are available in Artificial Jewellery. If you are the bride and the start of the evening then you can also try some original Kundan jewellery to enhance your beauty for the day.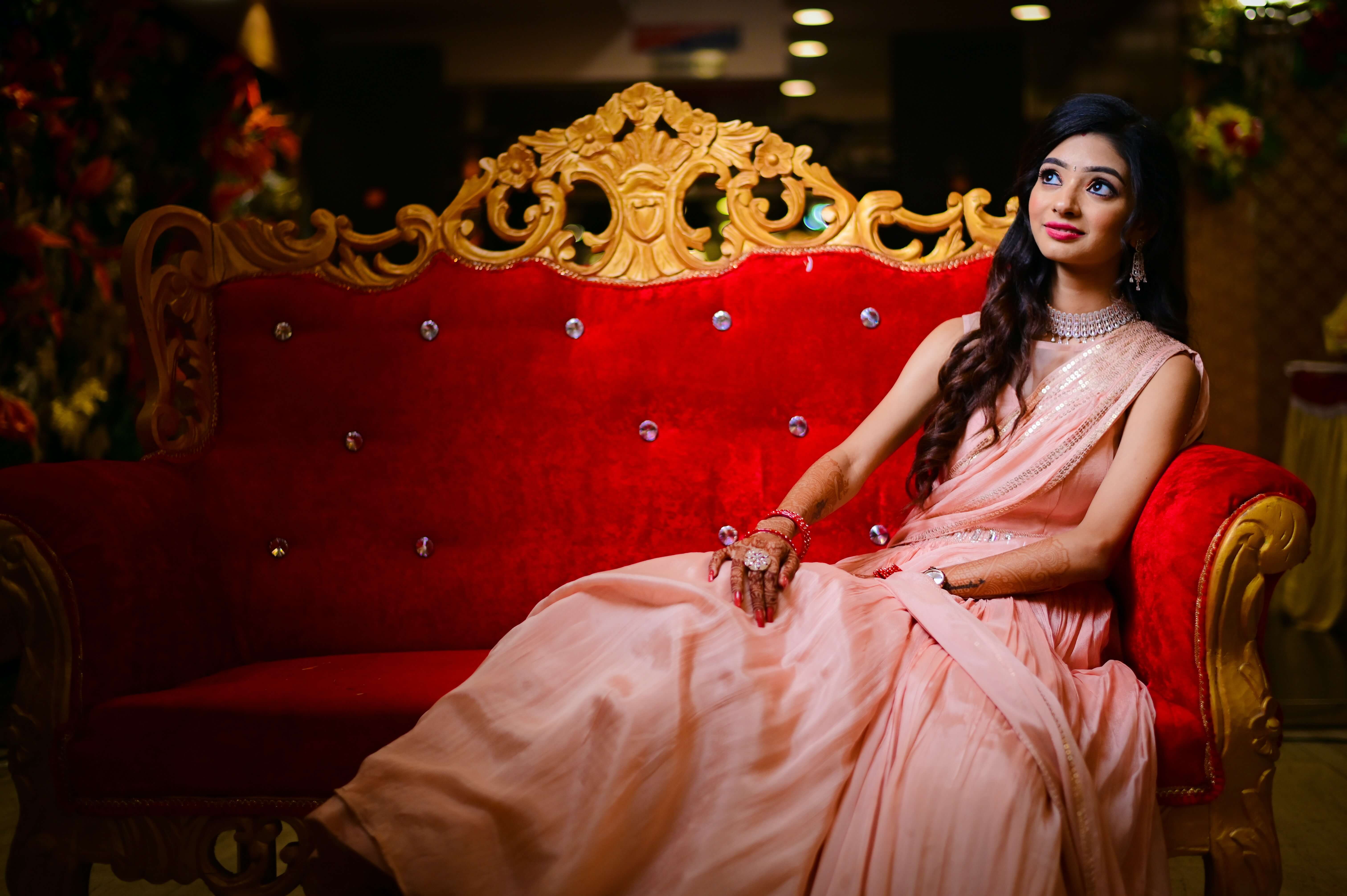 Kundan earrings jhumkas
If you are the bridesmaid and looking for an attractive pair of jhumka that can help you to stand out from the rest then you should try some Kundan earrings jhumkas to flaunt. there are so many options available for traditional Kundan jewellery online. You can add a spark to your look if you style this jewellery with your favourite piece of lehenga and stilettoes.
Metallic jhumkas
You can style a pair of metallic jhumkas with indo-western outfits like gowns, Anarkali or other indo-western outfits. If you are someone who is not so much into sparkly, dazzled golden jhumkas then these jhumkas are just right for you. It gives you an ethenic look that adds charm to your presence.
Affordable jewellery for the bride to be
If you are looking for high-end style jewellery for your wedding day but do not want to spend a fortune for just one day then you can try bridal Kundan jewellery online. they are affordable and give you that special look that is required for you. These jewellery pieces are affordable and give you the exact appearance of original Kundan jewellery. Traditional Jhumkas are the first choice of any Indian bride. They love to style their special day with jhumka, necklaces and huge Kundan nosering. The other ornaments that brides like to style are Indian traditional bangles with Kundan Kada and anklets with toering. Maang tikas are also an inseparable part of traditional Indian bridal attire.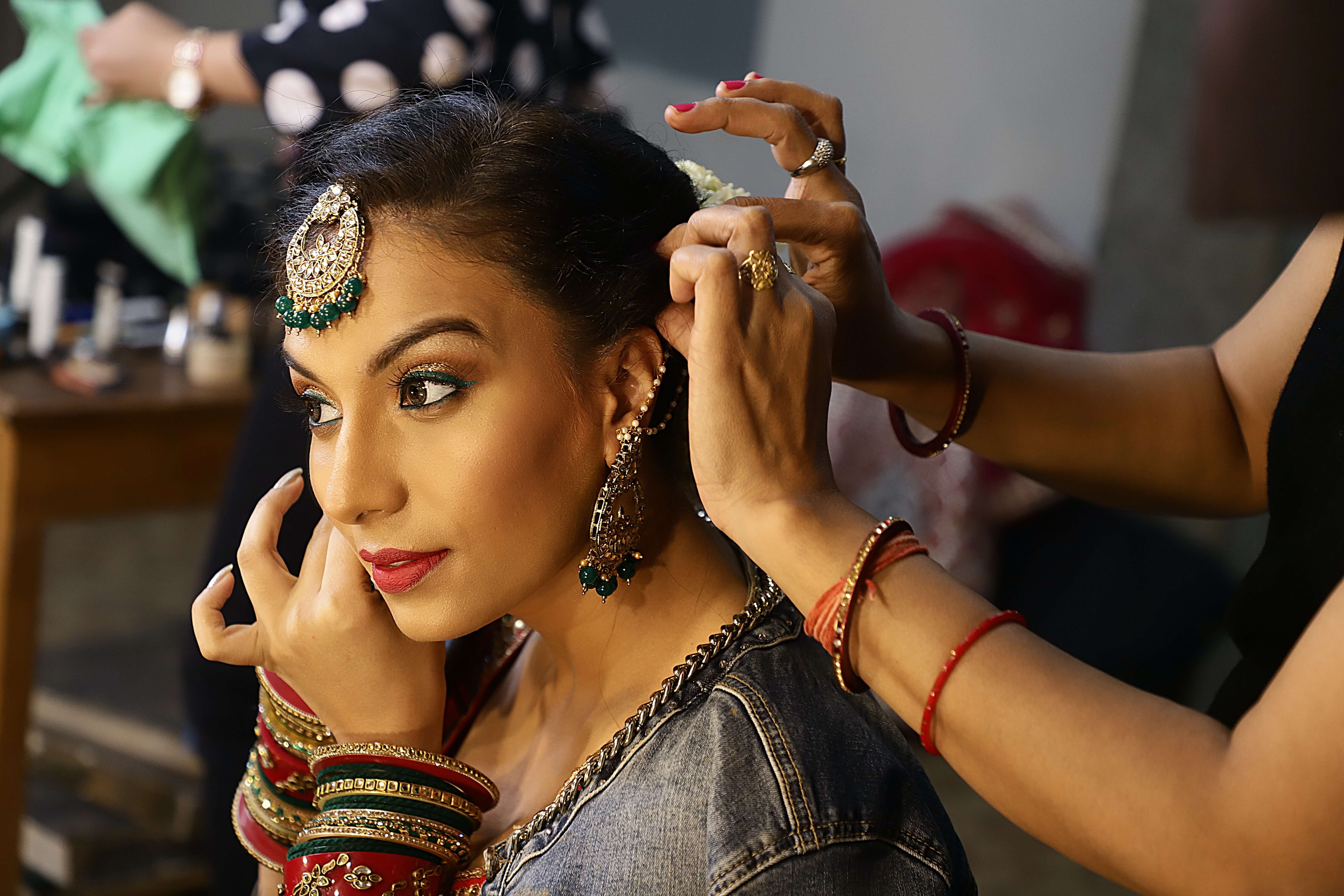 FAQs
Q1. What kind of jewellery looks best with a Bridal lehenga?
If you are looking for bridal jewellery then Kundan Jewellery is the best choice for your wedding day to style with your lehenga. But you can also try traditional temple jewellery, gold jewellery and Polki set of jewellery with your lehenga.
Q2. Can I wear noserings, jhumkas, and necklaces altogether?
Yes, you can wear Kundan noserings, jhumkas and necklaces altogether, but wearing too much jewellery altogether is not a good idea, because it diverts the attention from your face and it will also make you uncomfortable because it is really hard to carry so much heavy jewellery.
Q3. Does Kundan jewellery look good on a wedding day?
Yes, Kundan jewellery looks perfect for a wedding function eighter you are a guest or a bride, Kundan jewellery is the best choice to wear for a wedding function. There are so many affordable options available for Artificial Kundan jewellery online.
Q4. Can I wear diamond earrings for the wedding?
Yes, you can wear diamond earrings for a wedding function. People avoid wearing diamond jewellery because they are so much expensive. So they often find alternatives to diamond jewellery.