Excited about your bestie's wedding? You always dreamt of an all glammed up look for the wedding of your BFF. Now when the time has arrived you are clueless already because you haven't saved any of the reference pics of B-town celebs or social media influencers. Don't worry, we have got you covered.
CZ jewellery earrings, meenakari jhumka, Chandbali or whatever pattern is giving you a sleepless night. Here is an ultimate guide on styling up the right set of Imitation jewellery with a lehenga.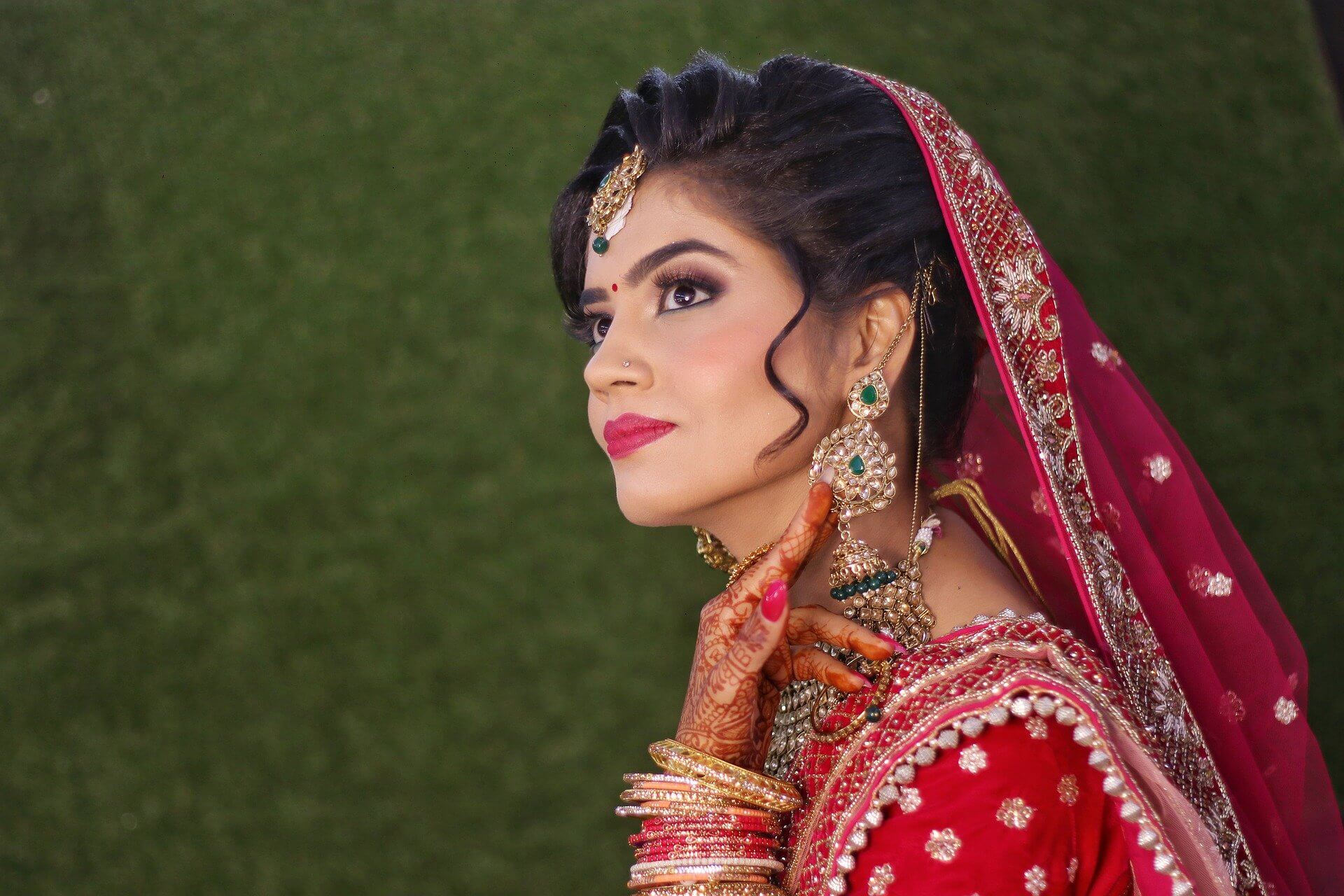 Be it a wedding, cocktail event or a Diwali Party, lehengas are the most versatile piece of clothing that you can mix, match and reuse as many times as you want. If you don't want to repeat the same look, you can experiment with the jewellery. Ciero Jewels has an endless collection of chic, stylish and affordable artificial jewellery that is suitable for all styles of lehenga. Here we are sharing the top 7 contemporary earring fashions that look simply stunning with a lehenga.
Traditional Gold Chandbali Earrings: These earrings are not just top of the list because of the viral song, but we do believe that the pattern of Chandbali complements every face shape there no matter what style or pattern your lehenga has, you can go with it.

Meenakari Jhumka: Add a traditional element to your low cut or strapless blouse and match the flair of the lehenga with a colourful pair of meenakari Jhumka.

CZ Danglers: If your lehenga has a lot of shine, shimmer, sequin or embellished work then you can never go wrong with a dazzling pair of CZ danglers.

925 Sterling Silver Jewellery: Ideally you are recommended to buy a complete set to create a unified look. Still, if you are tight on budget, you can only go for a pair of oxidized silver jhumkis and a statement ring.

Customized Pearl Jewellery: You can also search for pearl droplet earrings or pearl studs if you are opting for an understated look. Pearl would look stunning with velvet or silk fabric lehenga. Opt for customized jewellery detailing to create a compelling look.

Royal vibe with Kundan Earrings: When you are putting in a lot of effort to look stunning for the Mehendi or the Sangeet performance, you would definitely want to add the opulence of uncut diamonds. Check out the stunning range of Kundan Earrings, pearl and meenakari craftsmanship at Ciero Jewels, you will be mesmerized by the collection.

Chandelier earrings for a picture-perfect look: Wearing a heavy lehenga is a real struggle but it's totally worth it when you look at the candids from the event. Do you know what would make those candids even better? a shiny pair of chandelier earrings. These are just right to add the desired amount of weight, length and sparkle to complement the makeup and of course your glowing eyes.
Final Words
You will be surprised that how a pair of earrings can change your whole look. Switch from the modest-looking pearl studs to Kundan danglers and you will look like a diva in no time. Check out the range and buy all of the 7 styles discussed above to rock this wedding season. Ciero Jewels is a one-stop destination for a wide range of earrings online. You can surely find something that matches your taste and your budget.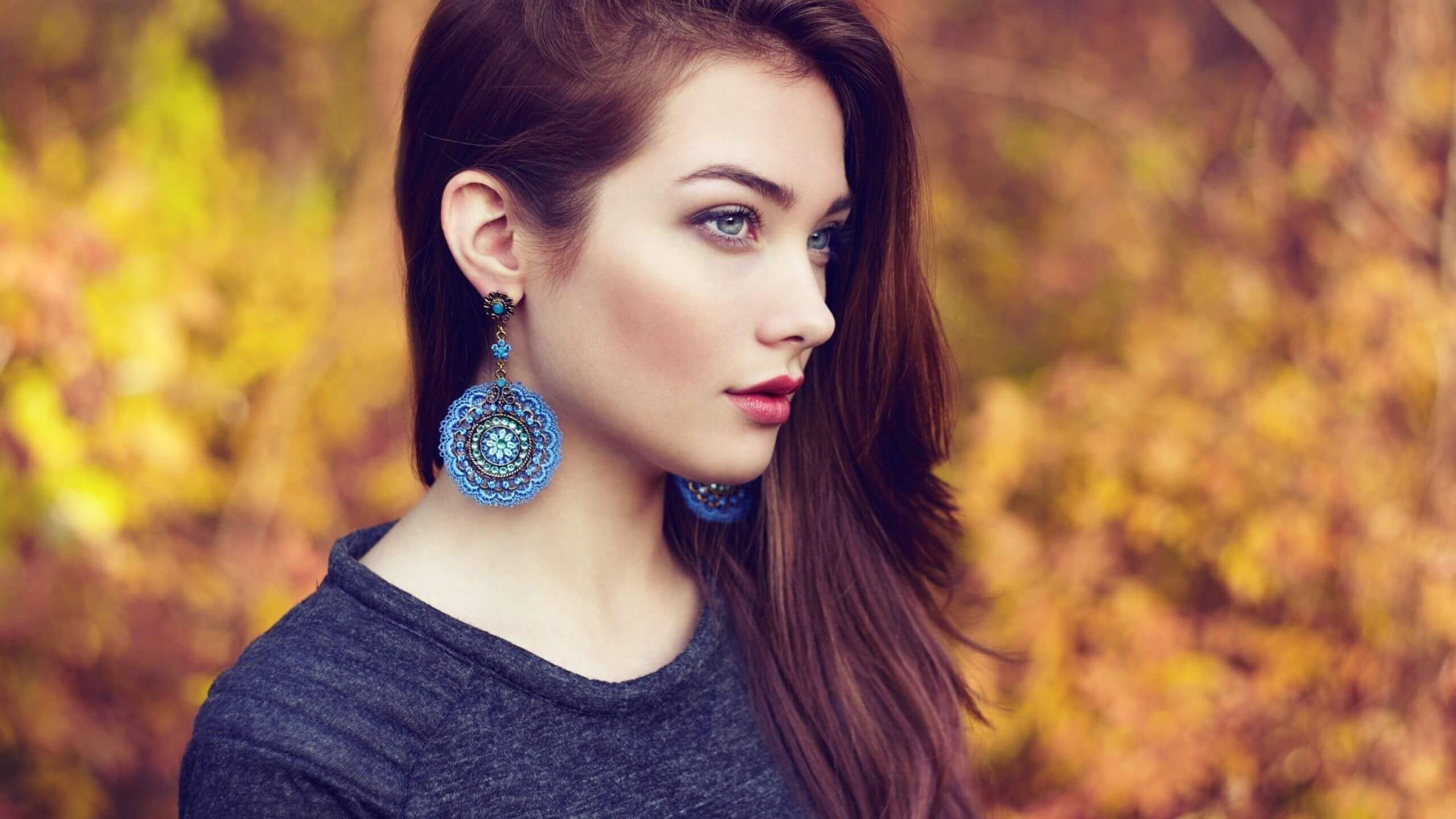 Frequently Asked Questions
1. Is it okay to style contrast colours in Lehenga and the earrings?
If you are wearing a lehenga with golden detailing, you would like to wear gold polished jewellery. However, people, these days like to create interest through their outfits. So go bold and experiment with contrasting tones and colours.
2. Which is the most popular earring style option for an embroidery lehenga?
The glistening shine of CZ earrings would do justice to the detail-oriented embroidered or an embellished lehenga.
3. Do traditional meenakari jhumka go well with a lehenga?
Meenakari jewellery is an art of coloured enamelling. If you follow the trend and pick a pastel, muted or off-white lehenga then the subtle contrast of meenakari would look stunning.
4. Why buy imitation jewellery from Ciero Jewels?
Ciero Jewels has become a trusted name shop for artificial jewellery. They stock an amazing collection which is made from high-quality skin friendly metal. Moreover, the finish and the assurance of durable finish are available at an affordable price.