The trend to create a unique style statement with a choker necklace is here for a while and has no signs of fading away. From weddings and festivities to the fashion weeks, chokers can be seen everywhere.
Ciero Jewels have a stunning range of chokers that are apt to create an eye-catchy look on special occasions. Chokers are one of the most popular pieces of imitation jewellery in our store.
If you feel that chokers are only for Bollywood celebs, influencers or those who have slender necks then you haven't tried chokers the right way yet. Today's post is specially curated for those who want to buy choker artificial jewellery online but are still doubtful about the final look. Glued to this space and in the end, you will be able to learn about ten different ways to style the classic and timeless choker necklaces by Ciero Jewels.
1. Add interest to a wedding gown with pearl chokers
You followed the trend and wore a white or off-white gown on a special occasion like your wedding or your friend's wedding. Now when it comes to accessorizing, you need to be careful with the neckline and all. However, you can never go wrong with a pearl choker that would augment all sorts of necklines and gowns.
2. Customized choker jewellery for those lightweight solid coloured chiffon sarees
You wanted to keep things minimal but when you checked out yourself in the mirror that plain chiffon saree was feeling too lifeless. Here comes a choker necklace for the rescue. The tiny little strap around your neck can be a perfect add-on for sarees that lack the lustre. To make it suitable for a party or a dinner event, choose pearl style chokers.
3. Indian fashion jewellery for the fusion look
Fusion outfits look bold and gutty though if you want to add that extra character to your ensemble then pair it up with a dainty CZ choker. We have a stunning range of chokers available that would go perfect with fusion outfits like a shirt with a lehenga or a Kurti with denim.
4. Play around with a choker for a strapless dress
Strapless outfits are highly popular these days. Be it a Sangeet function, a cocktail night, a Mehendi event or a casual party, you can easily spot gorgeous women showing off their collar bones. But do you know what makes those slender shoulders and collar bones more attractive, it's the choker necklace? Try it out and thank us later.
5. Amp up the look of high-neck collars with CZ chokers
You were wrong if you thought that necklaces are only meant to be worn with a bare neck. Well, the world would say hello gorgeous if you team up your high-neck collar with a dainty choker and meenakari earrings you got online. Try it for a sweater, a blouse or a top that has no skin show and still you would look stunning.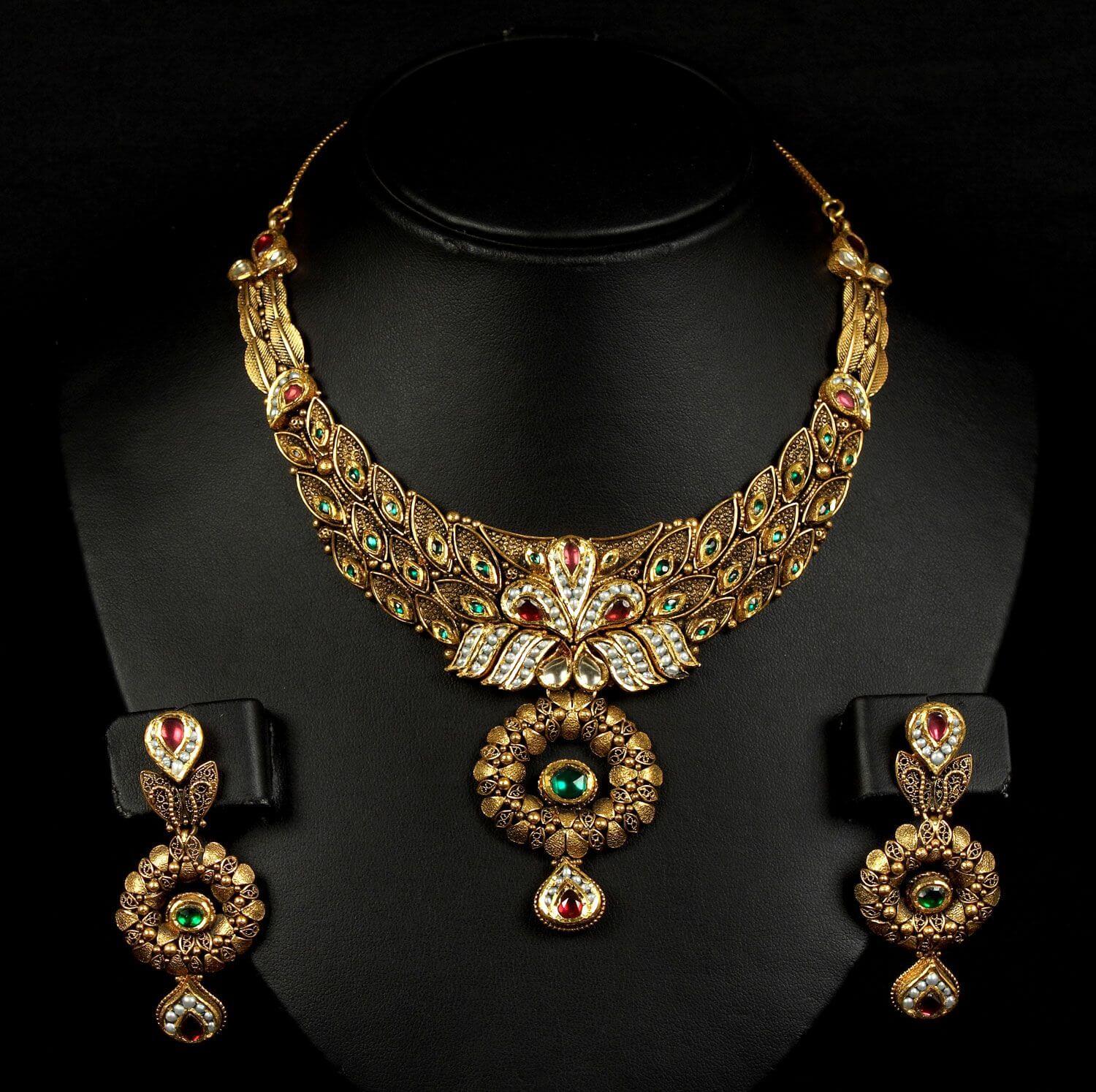 6. Long slit dress can be made swoon-worthy
It is easy to style Indian outfits, though things tend to look more confusing when you are to wear a slit dress. Set the mood right with just two accessories, a sleek choker and a shiny pair of footwear.
7. Style your spaghetti straps blouse with a glam choker
Necklaces can be selected easily for different kinds of necklines, what to do when you are planning to wear a spaghetti blouse with just straps. No other design would look good than a choker that is sure to add that extra character to the neckline.
8. Match the classy elegance of a velvet outfit with a choker necklace
Not sure what would look best with a velvet outfit. If you are confused with gold, pearl and 925 sterling silver jewellery, we would suggest that you add a sparkly layer of choker necklace to balance out the look.
9. Chokers for the office goers
Not necessarily chokers can be worn at a festival or an event, you can pair up a sleek pearl choker with your ethnic wear suitable for the office.
10. Boho look with a choker necklace
The term boho is creating hype all around, so why not try to create a unique style statement. Add a layered choker to your black tee for an outstanding look.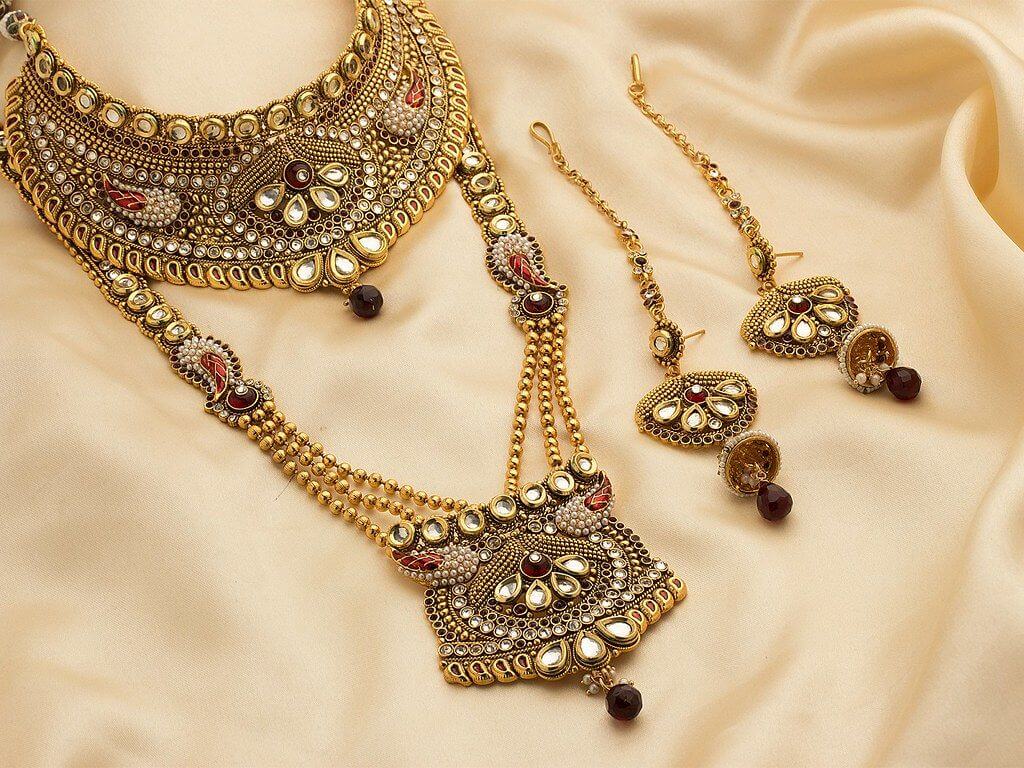 Frequently Asked Questions
1. What is a choker?
It is a close-fitting necklace that works well with all kinds of outfits.
2. Which dress would look good with a choker style necklace?
You can team up your choker with sarees, lehenga, western gowns and even fusion outfits.
3. Where to find the best quality chokers online?
Ciero Jewels are the ultimate destination to buy premium quality and affordable chokers.